"Education should no longer be mostly imparting of knowledge, but must take a new path, seeking the release of human potentialities." -Maria Montessori

Welcome to Canton Montessori School.  Whether this is your first time on our site or fifth, we are glad you are here!  At CMS, we believe our students are independent, curious, and capable.  We believe in the Montessori philosophy that each student has a natural desire to learn.  Our students grow to be capable individuals who have the skills to thrive and adapt in a rapidly changing world.  Our students are change agents who are ready to make the world a better place.  Through the Montessori environments, they learn and develop their skills and talents to help them succeed beyond their years at CMS.
We welcome you to come to campus to observe how our Directresses utilize the Montessori methods.  You will be inspired by the creative learning environment each Directress has created.  You will be impressed by the approach each Directress takes, respectfully guiding our students' learning.   You will be in awe of our students, who display curiosity and self-motivation in their education each day.
At CMS, it is our honor to develop the full potential of each student within our safe and nurturing environment.  Daily inspiring our students to dream, create, express, grow and thrive utilizing Montessori pedagogy.  We believe every student is unique and endowed with limitless potential for excellence and success. I invite you to schedule an observation and see Canton Montessori School might be the right fit for your child and family.
Please contact me directly at hos@cantonmontessori.org to schedule your visit today!
Sincerely,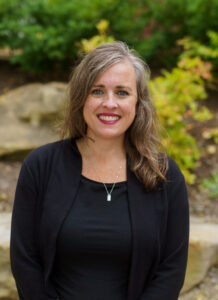 Dr. Emily J. Ramos
Head of School