Our Focus Is On Childrens' Education
"We do not believe in the in the educative power of words and commands alone,
but seek cautiously, and almost without the child's knowing it, to guide his natural activity." -Maria Montessori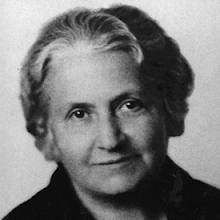 Canton Montessori School Mission Statement
The mission of Canton Montessori School is to provide quality programming based upon the educational philosophies and principles of the Montessori Method.  CMS' purpose is to meet the developmental needs of the children of all economic backgrounds through an enriching and nurturing environment. CMS also strives to support and assist parents and staff in developing their roles and sharing its experiences and expertise with the broader community.
Canton Montessori School Value Propositions
A True Montessori Education: Our lead teachers hold Montessori certifications and support and guide each student in their development using the Montessori pedagogy.
A Beautiful Campus: Our warm and inviting Montessori environments feel like home with plentiful natural lighting, cozy reading corners, and gorgeous outdoor play areas.
Students Learning and Cooperating: Each environment promotes practical, real-life activities, including sewing, sweeping, baking, folding laundry, and caring for a garden. All of which develops a sense of responsibility for their environment and promotes concentration, coordination, and independence. Our community of learners care for themselves and their world.
Multi-Aged Environments: The third year in the multi-aged three-year cycle is essential as the older students learn to lead their younger peers both socially and academically. These classroom leaders continue to build on their own skills, refine their work habits and increase confidence while mentoring their younger friends.
Inclusive Community: Located steps from downtown Canton, the school fosters an inclusive and diverse community of students, parents, teachers, and staff ensuring children will move forward with an eye towards inclusion.
Canton Montessori School (CMS), an independent, non-profit school founded in 1968. CMS is a School Member of the American Montessori Society (AMS) and is currently at Step 5 of the AMS Pathway of Continuous School Improvement. We are committed to promoting quality and professional Montessori education and care for children from 18 months through Grade 6.