Our Focus Is Following Your Child
"Our care of the child should be governed, not by the desire to make him learn things, but by the endeavor always to keep burning within him that light which is called intelligence". -Maria Montessori
Pre-Primary Environment:  Age 3 - Age 6  (Includes Pre-Kindergarten and  Kindergarten)
Canton Montessori School is committed to promoting quality and professional Montessori care to foster the development of basic trust and to assist in the development of the individual personality. These key concepts are the foundation of the CMS program.
Our Pre-Primary environment (for children from 3 to 6 years old) is carefully prepared to respond to the quest of the three to six year old child to learn about how to live in and understand the real world.
This process is fulfilled through activities which encourage practical living skills, good work habits, academic explorations using concrete materials, and opportunities for positive socialization.
The exposure they receive in the core curriculum of practical life, sensorial exploration, math and language will create a strong foundation with which to begin the elementary years.
The confidence the children gain from discovering they can do things for themselves provides them with independence that will support them throughout their lives.
In addition to a college degree, the CMS Pre-Primary Directress (teacher) is educated in The Montessori Method which addresses:
Human growth and development
Respect for all living things
Observational skills to assess development
Designing an environment that will encourage a child's natural desire to learn
Providing a curriculum that will respect the uniqueness of each child and allow each child to learn at his/her own pace
First aid & CPR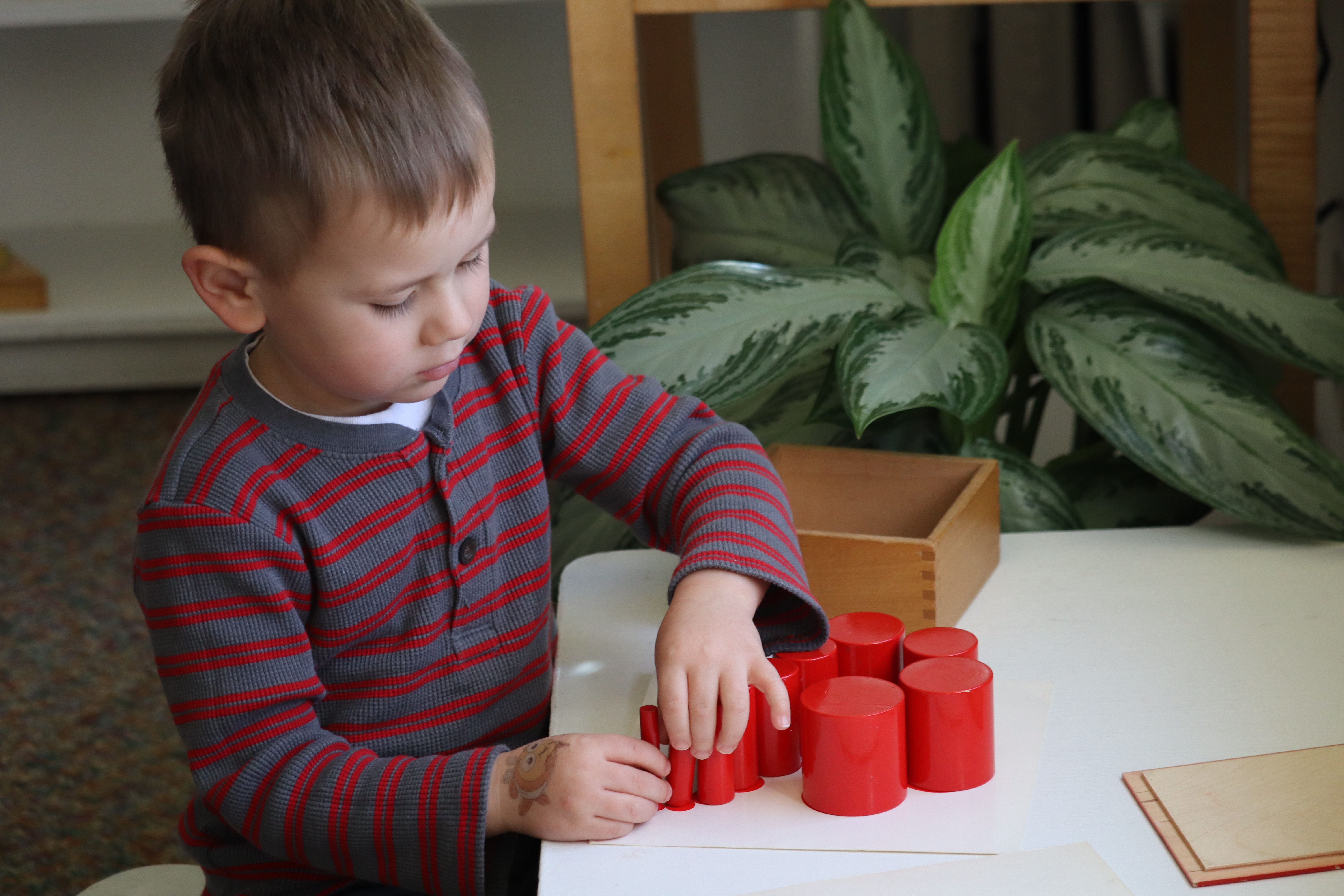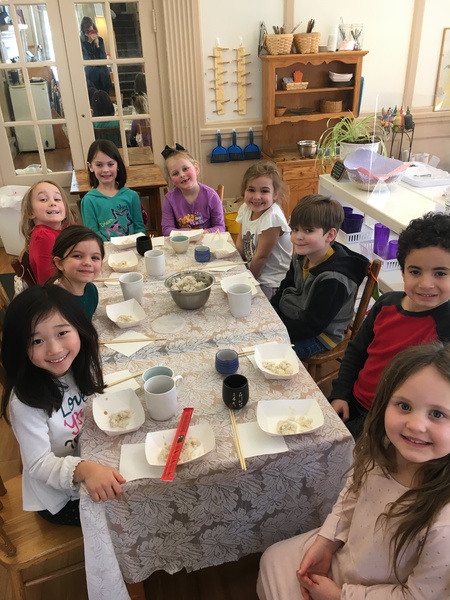 Kindergarten Enrichment begins following lunch each day and continues until 3:15pm. It includes co-curricular opportunities such as:
Studio Arts
French Language and Culture
Musical Theater
Physical Education
Field trips to the Canton Symphony Orchestra
Field trip to the Canton Ballet Performance of Peter and the Wolf